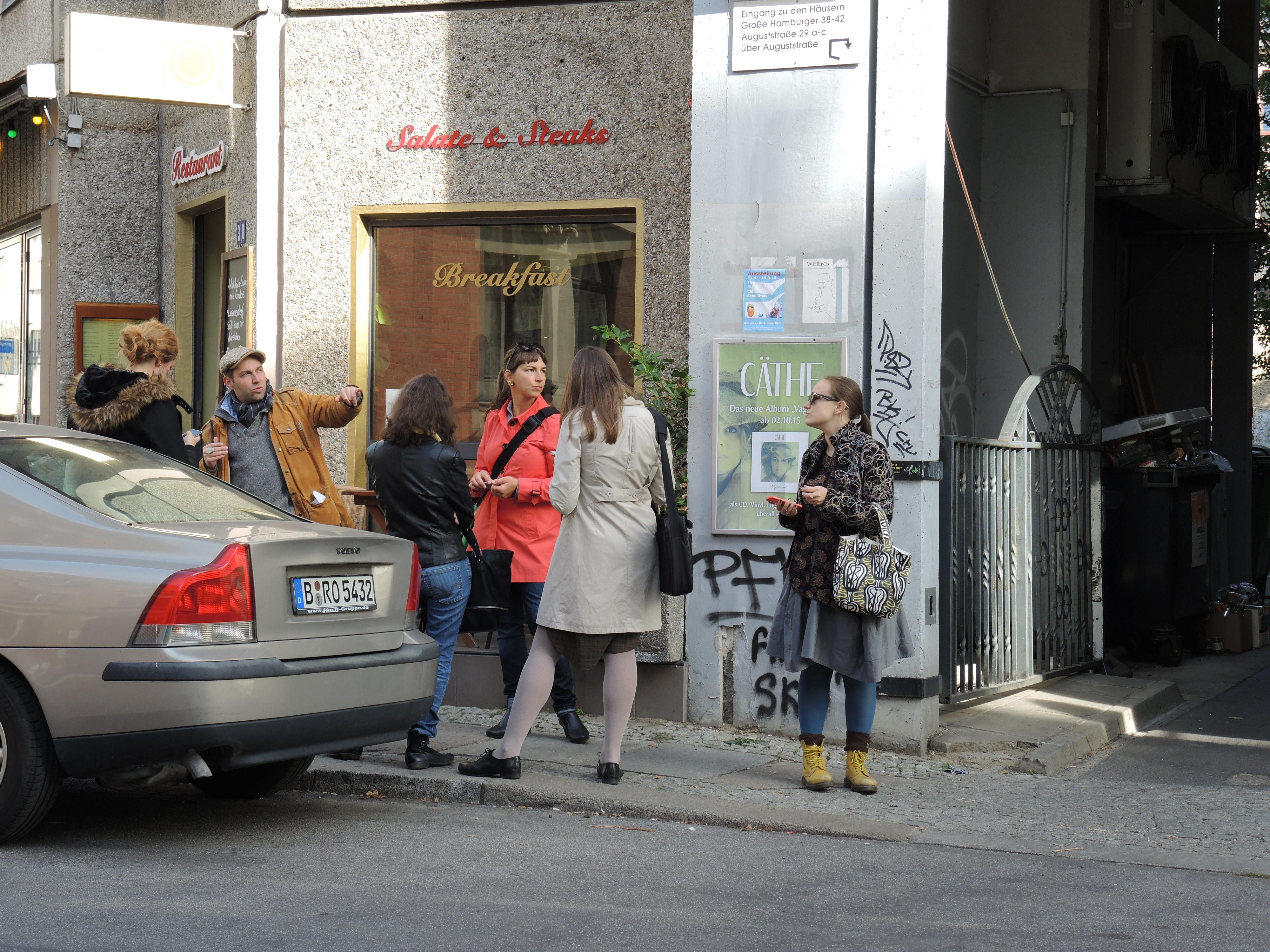 https://vimeo.com/145891867
We are a group of Germans, Poles and Russians, who came to Moscow to discuss the role of the political and social changes in the 1980s and 1990s in people's lives and in the recent histories of our countries.
While in Moscow for one week in April, we tried to find out about the effects of big changes on Russians' everyday life, and also about their opinions on these times and on the changes that happened. In order to achieve this, we used two approaches. On the one had, the entire group met with different experts and time witnesses. These meetings mostly had a the form of an informal lecture, usually followed by a discussion of our resulting questions. On the other hand, we formed small groups that went out into the city and researched on topics like the changes in business, in a community's life, or in the museal presentation of history. In the course of this research, we talked to people in the streets or as a small research group met with locals who had agreed to tell us about their experiences of the 1980s and 90s.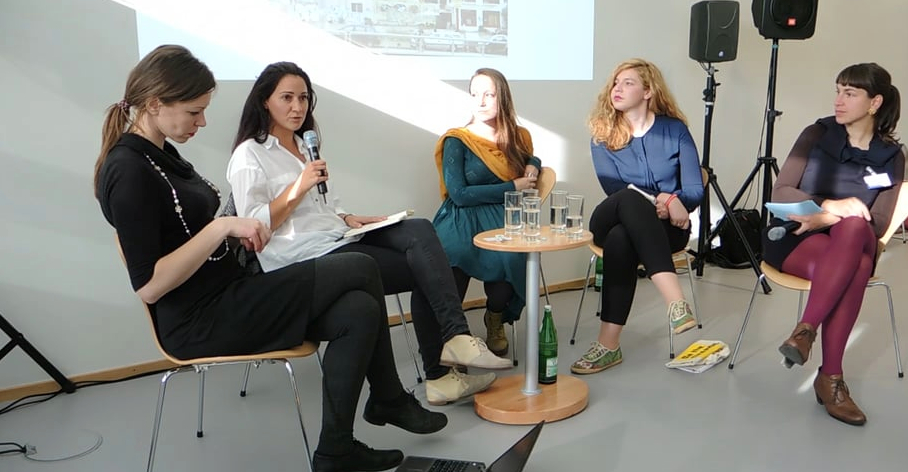 Same but very different
My story of change in the 90s. Perspectives Ukraine, Russia, Bulgaria and Germany.
When we think of transition in Germany, we think of reunification of East and West, of living in relation to that other half. In all the states of the former Eastern Block, the so called 3rd Generation – those born between 1975 and 1985 – has made transformation experiences in an age of adolescense. Inbetween breakdown and new beginnings, impoverishment and unknown abundance of goods, new role models and lasting confusion and insecurity. With the promise that all borders are now gone and the sticky feeling that they are still there, just elsewhere and reshaped.
Take the chance to listen to very personal stories from Ukraine, Russia, Bulgaria and Germany. And if you like, tell us your own story.
In addition, you will have the opportunity to combine your visit to the panel discussion with visiting the exhibtion DER DRITTE BLICK by Perspective3– a multimedia exhibition on photographic positions of a transition generation.
date: thursday, 03.10.2015
time: 4-6pm
location: Willy-Brandt-Haus, Berlin
on the podium:
Olena Pravylo (Congress of Culture Activists, Ukraine)
Polina Filippova (Sakharov Center, Russia)
Louisa Slavkova (Sofia Platform, Bulgaria)
Christine Wetzel (German-Russian Exchange, Germany)