Soon we will publish our new handbook on teaching transition in Europe, which will be provided for download here.
The handbook will target educators in formal and non-formal sectors to support them in dealing with the topic of teaching transition from communism.
Here you find the handbooks that we have published so far:
Teaching History of Transition in Europe:
A handbook for History and Civic Education (coming soon)
This handbook is designed to assist history and civic education practitioners in formal and non-formal contexts to teach the period of transition from communism in Central and Eastern Europe after 1989/91. It contains a) background on the concept of transition and its ongoing developments, b) seven mappings of public discourse, school curricula and textbooks from Bulgaria, Croatia, Germany, Lithuania, Poland, Russia and Ukraine, c) hands-on teaching materials including both, lesson plans with detailed instructions as well as methodological approaches to address blind spots and neglected topics and to deal with controversial issues in the classroom. 
It is currently available for pre-order by contacting us at td@austausch.org. More information can be found in the presentation below.
Challenges of Transition in Eastern Europe:
Lessons for Civic Education (2019)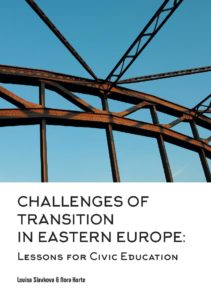 There are huge differences in the way Eastern European countries experienced the transition from communism to democracy. While the economic and political implications are what has been mostly discussed, the impact on the culture and civility of people has been neglected. This small collection of essays captures the key challenges of transition, its impact of today's state of democracy, and the subsequent implications for civic education.
Mapping Transition in Europe:
Experience of Change after the End of communism (2017)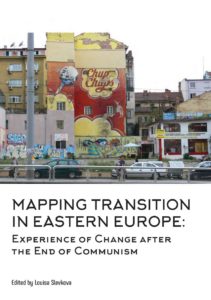 With the rise of populism and xenophobia in Eastern Europe, a key question has become "what went wrong?". Eastern Europe needs a different approach, which begins with a closer look at both the communist period and the variety of transitional experiences of the past. Unless political culture becomes a centerpiece of the democratization efforts, transition will be continuously perceived by many citizens as a failure and space is open for illiberal forces to determine the future of democracy.